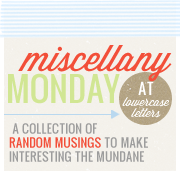 1. I had about a million things on my agenda today. (Okay not a million, just go to the bank, hobby lobby, work on hemming some jeans at my gmas house, run to the store, make a meal for my bff, and take a dog on a walk. **I have to get all this done by 2:30 because I need to take a nap before I work tonight**) So my goal was to leave the house by 9:00am...however I still looked like this at 9:15.
I uploaded the blurry version because WOW did I look HOTTT in the clear version. Don't worry I did pull it together and leave by 930.
2. I am REALLY excited to go part-time at work. That means working 2 nights a week instead of 3. And yes I know I am spoiled that full time is 3 nights a week. However in my defense that is still 36 hours crammed into 3 nights. I am just tired of working 3 nights a week. I feel kinda bad for dan that he will most likely have to work full time until he is 65. YUCK.
3. Speaking of Going part time and having less moolah. Have you all heard of Dave Ramsey? I just really appreciate him and how he has taught us to manage our finances. Check him out
here
. You won't regret it.
4. I am making black bean chili to take to emily and wyatt. Here is the recipe. It is delish and also very healthy. (I thought I would HATE it when my friend made it the first time, but YUMMY!)
Black Bean Chili

2 tsp olive oil

1 lg onion

1lg green pepper (or half red, half green)

(sauté)

green chillis (canned)

1 tblspn chilli powder

1tsp cumin

1tsp oregano

1/8tsp cayenne pepper

1 14oz can diced tomatos

2 16oz cans black beans

1 cup corn

1/3 cup fresh cilantro

(add rest & simmer)

I usually add a few can fulls of water to make it more soupy. YUMMY!

*I also ususally add part of a chopped up zucchini and yellow squash, just because I love those veggies. And I never do fresh cilantro because it isn't my favorite.

That's all I've got for now

Love, LA